How Do I Get Traffic That Converts?
This is a GREAT question! ?
In fact, a significant number of our clients reach out to us with the intention to double their conversions…
… and we help them to achieve their business goals and get the RESULTS that they truly deserve! ?
How?! I hear you ask – well here at Pearl Lemon, we have an AWESOME team of SEO specialists! ?
So if you're looking skyrocket your digital growth, just give our team of friendly SEO experts a shout today! ?
But if you're not ready to contact us yet – no worries! ☮️
We'll still share with you 3 easy ways to help you to convert more traffic.
For those of you who are pushed for time …
…Here's a TLDR:
Improve your lead generation strategy

– that'll drive more traffic with

high intent

?

         

Perform an SEO audit

– this will flag up any potential issues with your site's visibility on search engines.

?

Reduce frictions at the point of sale

– following #1 and #2 properly should lead to

better results

, however, couple it with this tip to reduce the number of abandoned carts.

?   
Sticking around for the long haul? ?
That's awesome! – without further ado, let's dive right into the nitty gritty! ?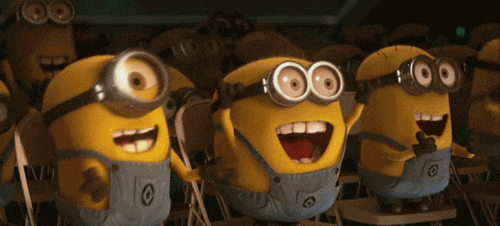 #1: Improve your lead generation strategy
Here at Pearl Lemon, when we build our client's pipelines, we focus on transforming a cold outreach into a warm lead – and we do it pretty well!  ?
Before we work our magic, we usually find that our clients have not always adequately considered the following questions when designing their lead generation strategies:
Who is your prospect?

– know this might seem obvious, but have you taken the time to

not only

identify your target audience but create a customer profile and persona?

?

What is the end goal?

Not to be cliche, but setting

SMART goals

really makes a positive difference. What kind of business are you trying to generate from leads? How long does this process typically take? How big are the best deal sizes?

When last did you assess your current lead generation efforts?

?

Doing this frequently enables you to stop wasting time on what isn't driving results and shift your attention to what's working.
Key takeaway: Being able to answer the above questions in detail will improve your lead generation strategy by identifying if your current efforts are in line with the lead generation goals you have set.
#2: Perform an SEO Audit

Our SEO consultants at Pearl Lemon place great emphasis on the following 4 areas:
On-page SEO

– have you set it up correctly? You'll be surprised at how many small businesses get this wrong!

Local SEO

– do you have a list of particular keywords that you'd like to target?

Your Content

– content is king! Is the content on your site relevant and HIGH quality?

Link Building –

have you developed a link building strategy that is yielding results?
Key takeaway: when conducting your SEO audit, we recommend looking very carefully into all four of the above areas, and ensuring you can answer the questions above.  
#3: Reduce frictions at the point of sale
So, you've put in the work and improved both your lead generation and SEO strategies. One other tip is to reduce friction at the point of sale.?
A key difference between making sales online vs in-store is that when you speak to a customer directly, you can address any frictions then and there.
Here are some practical tips on reducing frictions at the point of sale:
Ensure that your sales copy addresses any frictions clearly! For example, if you have a money back guarantee, make sure that this information is prominent.

Make the contact us information clearly visible – this allows customers to get in contact with any questions that may be delaying their purchase.

Minimise the amount of information the customer has to fill out to make a purchase.
Putting these tips into practice should help you to get more traffic that converts. You can help us out by clicking on one (or more) of the social share buttons below. ?
Also, for more advice and tips on SEO, check out our Quora page – It's managed by Rajesh (pronounced: Raa-Jesh lol), one of our SEO specialists based in London.