What Are Long Tail Keywords?
Introduction
Keyword research is one of the MOST important activities when it comes to search marketing because ranking for the right keywords (the keywords that your target audience enters into search engines to access your site) literally can make or break your online business. ?
Conducting keyword research will enable you to identify which terms and phrases you need to target with SEO, and will help you to build a better profile of your target audience as a whole.
Therefore, keyword research cannot be overstated. 
In order to conduct effective keyword research, it is important to get familiar with the commonly used SEO jargon. So in this blog post, I am going to explain what a long tail keyword is.

The definition of a Long Tail Keyword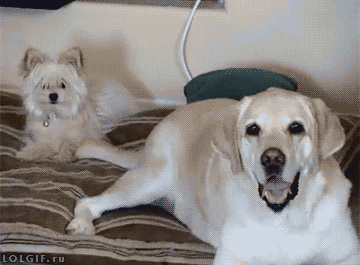 Put simply, a long tail keyword is a phrase that is at least three words long. However, It's worth noting here that some people consider long tail keywords to have 2 or more words.
Characteristics of long tail keywords
Long tail SEO is a white hat SEO process. That involves targeting the highly specific keywords search terms.

Long tail keywords make up 70%+ of all search queries, therefore, it is extremely important to identify the long tail keyword phrases your target audience is using to access your site.
The purpose of long tail keywords
The purpose of long tail keywords is to target specific demographics instead of mass audiences. Therefore, long tail keywords tend to be less competitive relative to more generic keyword terms.
Why use long tail keywords?
Long tail keywords tend to attract traffic that is highly qualified, and therefore, are more likely to result in a greater number of conversions.
This is because people that enter long tail keywords into search engines tend to be at a later stage in the buying/conversion cycle. Or in other words, they have greater intent.
For example, someone who enters the search term 'hats' – which is very broad, is likely to just be browsing, and not actually ready to buy.
However, if someone searches for 'red beanie hats for children' they are searching with greater intent to make a purchase.
⚠️ Action points: How to improve your long tail SEO
Use a variety of long tail keywords

Create blog posts based around longer search queries

Make sure that you understand your buyer's persona

Conduct long tail keyword research

Use long-tail keywords in your headlines

Integrate your long-tail keywords into case studies
Conclusion
So there we have it folks, I have defined and explained the importance of long tail keywords and given some actionable takeaways for you to use to improve your long tail SEO.
When it comes to your keyword research, it is more important than ever that you continually study your customers and refine your buyer personas, so that you can identify their pain points and create optimised content that provides solutions.
If you would like an SEO audit for your small or medium-sized business,  Let's chat!  ?