How Can I Acquire More Traffic For A Newly Built Site?
Introduction
Everyone wants to gain more traffic, but how do you do it when your site is brand new? ✨
This is a GREAT question!! ?
In this post, I'll share some advice and practical tips on how generating more traffic for your brand new site.
So let's dive straight into it.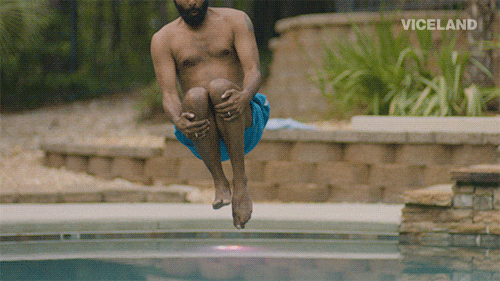 First of all, think of your website as a piece of virtual real estate.
How would you promote a new business offline? Perhaps you would:
Put an ad in a newspaper or a magazine
Buy a billboard
Go to a networking event
Tell a friendYou can do the online equivalent of those offline strategies, for example, you could:Place a link in a highly viewed and respected ezine in your niche – this is referred to as creating backlinks.

The tip here is to make sure that the ezine that you choose to showcase your link is highly relevant to your business.

This way the people who click on your link are more likely to fulfil the call to action on your site.
When doing this, firstly consider the demographics of your audience and focus your efforts on the social media platform your audience is most active on.
Also, ensure that the copy of your posts is engaging and use visuals where possible.
Use Local SEO to get high-quality traffic to your site
Local SEO tells the search engines the local relevance of your website. For example, if you deliver flowers across London it's worth developing your local presence to show Google that your London based flower shop is the best place to send local customers.
If you are not familiar with local SEO or how it can be used to benefit your small business, it's probably worth seeking out an affordable SEO agency.
To find out more about affordable local SEO services in the UK, click here
Run a PPC ad
This is a great alternative to paying for a billboard because it is:
Cheaper and more Cost effective. As you are only charged when a potential customer or client clicks on your ads, you also have full control of your ad spend, meaning you'll only pay for the interactions that have an impact. ?
Measurable. Running an online campaign allows you to see exactly how many people have engaged with your business online.
There are several metrics that you can monitor to see if your marketing efforts are yielding the results you are after. This is significantly more difficult to do when using traditional forms of offline marketing.
More relevant: this is because online campaigns enable you to advertise directly to your target audience.
A great alternative to attending networking events in person is to host webinars online that are relevant to your industry.Email your friends to tell them about your website

You can also encourage your friends to share the link to your website to their social networks.

Need help getting more traffic to your website?

Pearl Lemon is an SEO marketing agency, based in London (UK). ??

Our team of SEO experts strive to help our clients to get more traffic!

Don't just take my word for it though! Check out what some of our clients have to say. ?

If you would like to find out more about our SEO services in London, and more specifically our SEO packages – let's chat!

I really hope this post has been useful – for more digital growth tips and advice, be sure to follow us on Quora! ?